EmpowerU is designed to provide a transformational experience. We don't want to be just another check-the-box solution where school districts say, yes, we're doing this. From the beginning, we wanted to take students from a place of deep discouragement, disengagement and lack of motivation to a new place that builds resilience and persistence. And most of all, we wanted to do it in a way that would work.
We spent four years digging deep into the research, but even before that, my own experience as a licensed school counselor offered an early understanding of what it takes to engage students and reach them where they're at with timely, one-on-one support.
Insights as a licensed school counselor
I was working in a school with a cohort of about 400 students on my caseload. About 10% were really struggling, and they needed more. They needed daily skills and support, but they were just at Tier 2.
What I observed is that a lot of schools think they're addressing Tier 2 social-emotional learning (SEL) by fixing and accommodating. I was writing a lot of 504 plans, but students often didn't access the accommodations for anxiety or ADD. What they needed was to learn how to manage their anxiety and ADD. So it didn't really help.
Recognizing core issues
I came to believe that what students who were getting accommodations were also hearing: "See? They don't think I can do it either." By fixing and accommodating, students were stepping back instead of leaning into obstacles and overcoming them. I wanted to change that.
At the school where I was working, I decided that I'd try working with a small cohort of students in a new way. We met in a study hall, and I told their parents to turn off Skyward and to not check grades or missing assignments. The only question parents could ask their student each day was, did you do your online check-in with Ms Dorn? This was pre-EmpowerU, but the idea was there.
When students got to the study hall, I would share a Google doc that had an opening check-in related to mindfulness or gratitude. The Google doc also had a new coping strategy to learn, and there was a reflection piece where they would write about how the coping strategy would help them move forward. They'd share their reflection back to me, and I'd see a ping in my email. Then I'd get on Google Chat and give them some support.
Assessing early data
I did it with about 10 students for 30 days, turned back in their grades and attendance, and guess what? They improved. They made progress. I knew something was there.
The problem was that the model wasn't scalable. I couldn't keep it up because I didn't have the time in my day. Teachers, school counselors and staff face the same time crunch.
Thinking big
As we started doing our research to launch EmpowerU, we knew that technology would play an important role in our success. But we weren't looking at technology just for technology's sake. We focused on using technology empowered by human relationships. By bridging the gap between curriculum-only programs and one-to-one therapy, EmpowerU fuels student transformation by making support accessible for all students without a heavy lift on teachers.
EmpowerU coaches are an extension of the counseling and social work staff, and a dashboard keeps our school partners updated on student progress in real time. School staff also receive weekly, personalized comments from the EmpowerU coach on student outcomes, as well as insights to help support the student in meaningful ways.
With EmpowerU, students now are active participants in social-emotional learning and their own well-being. They make lasting personal change, gain confidence, lower anxiety, improve friendships, learn time management skills and. in many cases. raise their grades. More than 93% of students who complete EmpowerU's online program make a dramatic shift from discouragement and anxiety to improved well-being, motivation and hope.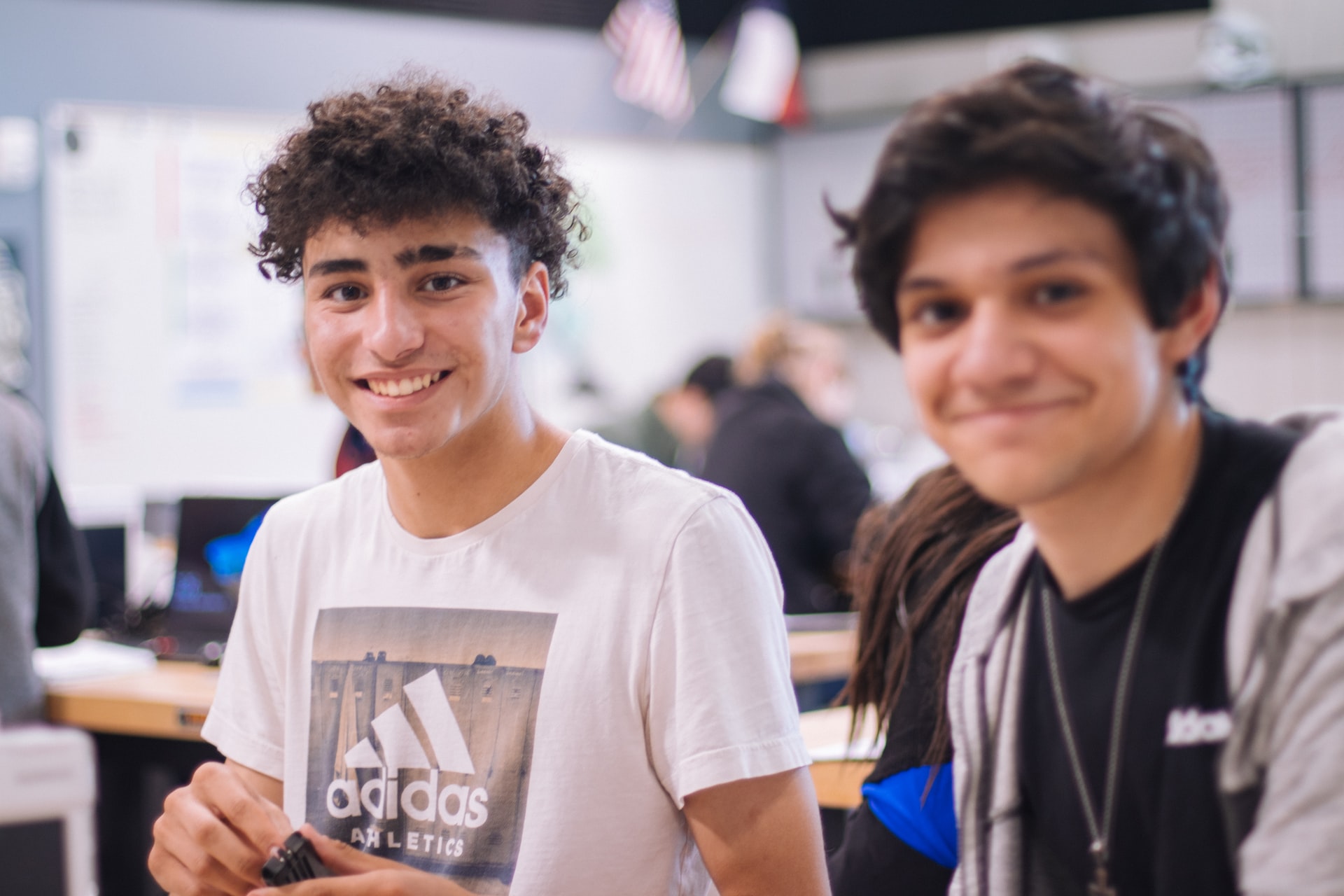 From my days as a school counselor, I knew that daily lessons needed to be quick and to the point. Lengthy lectures or complex assignments simply wouldn't work. In our model, growth happens one day at a time and one small step at a time. A daily lesson can usually be completed in 20-30 minutes.
Hearing firsthand
We get a lot of feedback from students. When I hear something like this from an 18-year-old, I think back to my days as a school counselor.
I feel better every time I complete an EmpowerU lesson. I'm definitely more motivated and feel like I am taking daily steps to become the best version of myself.
Could I have envisioned such a thing back when I set up that first cohort of 10 students? Not exactly. Not every detail or decision that led to the present was obvious a decade ago. But we knew where we wanted to go, and research and systematic evaluation guided our approach, with core principles that remain in place today as our journey continues.
Questions? Comments? Send me a note at katie@empoweru.education
---
ABOUT KATIE DORN
Katie Dorn, MA, LSC, MFT is co-founder of EmpowerU and an experienced licensed school counselor and therapist. A mother of seven grown children and a successful entrepreneur and author, Katie is a strategic thinker with an ability to connect and build functional and productive teams. Her passion for finding effective ways to help students and families with mental health obstacles has fueled her work for EmpowerU since 2015 and throughout her career.
ABOUT EMPOWERU
EmpowerU's highly personalized, online social-emotional learning program helps young people replace anxiety and depression with resilience and confidence, fueling student transformation without a heavy lift on staff or need for additional hires. We provide each student interactive lessons and personalized coaching, and we pair technology with brain research in a unique way that supports students and empowers them to grow. Our multi-year data makes it clear: nobody else understands Multi-Tiered System of Supports (MTSS) and approaches SEL the way we do at EmpowerU.